Course Type:
Instructor Led - 4 Weeks Long
Description
Objectives
Outline
Materials
Approvals
System Requirements
Our Adobe Photoshop CC course is perfect for Photoshop newcomers and for advanced learners who are upgrading from an earlier version of the software program. We will begin by learning to set up the software and how to import image files from a variety of sources. We will cover the most important features of Photoshop CC including retouching and repairing damaged photos, enhancing your digital images, and adding custom 3-D effects. Students will also learn how to edit images for the web, create an online photo gallery, and incorporate graphics into desktop publishing programs. We will also explore color management, using various palettes, compositing, using layers, applying gradients, setting type, and working with filters.
NOTE: This course does NOT include the Adobe Photoshop CCsoftware. Students must check Adobe for the free trial availability or purchase the software prior to registration. 
* You have 4 weeks to complete this course from date of your enrollment.
** Course Subject to Change.
After completing this course, you should be able to:
Apply various editing tools and set up a workspace with Photoshop CC
Define how to manipulate image size and resolution
Experiment with colors and textures to enhance your images
Apply layer styles and filters to add creative touches your photos
Adobe Photoshop CC Module 1
Color and Picture Management
In the first module, we will begin by introducing students to the basic operations of Photoshop Creative Cloud, including working with images and color management, starting the program on various operating systems (PC and Mac), creating a workspace, using Adobe Bridge, and the Camera Raw plug in. Next we move onto how to choose and customize Photoshop workspaces and how to accomplish editing through the use of panels. We also examine how to use the all-inclusive features of the Preset Manager.
Color Management
Creating Files
Bridge
Camera Raw
Workspaces
Panels & Presets
Adobe Photoshop CC Module 2
Layer Essentials
In the second module, students are introduced to more advanced editing features, beginning with several topics that include cropping images, creating and merging layers, and making and manipulating selections. Next, we move onto how to use color in Photoshop. There are different panels and tools that are used for manipulating color.  The last topic of module two focuses on how to properly make adjustments to your images. For example, you can apply a photo filter adjustment, use a Histogram panel, or merge and delete adjustment layers.
Pixel Basics
Layer Essentials
Selections & Masks
History
Using Color
Adjustments
Adobe Photoshop CC Module 3
Combining and Editing Images
In module three students will how to use image editing tools and designs. They are introduced to the Clipboard feature, how to create Smart Objects, how to paint, retouch, and refocus images, as well as how to apply an array of fun filters to pictures. Once students finish learning to use layers they will quickly and easily apply enhancements to their images using Photoshop's more than 100 filters, including artistic effects, texture effects, and distortions.
Combining Images
Painting
Retouching
Refocusing
More Layer Essentials
Filters
Adobe Photoshop CC Module 4
Type, Vector Drawings, Preferences, and Layer Styles
In the last module of the course, students will learn how to create editable type, then style and format it using a wide assortment of character and paragraph controls. Next we examine Photoshop's Actions – tools that automate repetitive tasks by automatically applying sequences of commands to many image files. The last several topics in the module revolve around preparing your finished images for saving, printing and display in various formats.
Type
Layer Styles
Vector Drawing
Actions
Preferences
Print & Export
Ed4Career is committed to being both environmentally conscious and making it easier for you to study! We're making your education mobile! All of our textbooks are now provided as eTextbooks. You can access them on your laptop, tablet, or mobile device and can study anytime, anywhere.
The move away from physical books to eTextbooks means you get the latest, most up-to-date version available. This also makes your training more accessible, so you can study anywhere you have your phone or tablet. The best part is that all materials are included in your training cost so there are NO extra fees for books!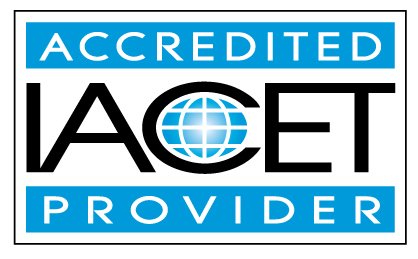 Ed4Career has been approved as an Accredited Provider by the International Association for Continuing Education and Training (IACET). In obtaining this accreditation, Ed4Career has demonstrated that it complies with the ANSI/IACET Standard which is recognized internationally as a standard of good practice. As a result of the Accredited Provider status, Ed4Career is authorized to offer IACET CEUs for courses and programs that qualify under the ANSI/IACET Standard.
The Continuing Education Unit (CEU) was created by IACET as a measurement of continuing education. One (1) IACET CEU is equal to ten (10) contact hours of participation in an organized continuing education experience under responsible sponsorship, capable direction, and qualified instruction. Under IACET's care, the IACET CEU has evolved from a quantitative measure to a hallmark of quality training and instruction. For more information on IACET, visit www.iacet.org.
Internet Connection
Broadband or High-Speed - DSL, Cable, and Wireless Connections
*Dial-Up internet connections will result in a diminished online experience. Classroom pages may load slowly and viewing large audio and video files may not be possible.
Hardware Requirements
Processor - 2GHz Processor or Higher
Memory - 1 GB RAM Minimum Recommended
PC Software Requirements
Operating Systems - Windows 7 or higher
Microsoft Office 2013 or higher. Also, you could use a general Word Processing application to save and open Microsoft Office formats (.doc, .docx, .xls, .xlsx, .ppt, .pptx)
Internet Browsers - Google Chrome is highly recommended


Cookies MUST be enabled
Pop-ups MUST be allowed (Pop-up Blocker disabled)

The Kindle Reader App or VitalSource Bookshelf App are needed for many of our courses (No special equipment needed. This can be downloaded for FREE onto your computer.)
PowerPoint Viewer (if you do not have PowerPoint)
QuickTime, Windows Media Player &/or Real Player
MAC Software Requirements
Operating Systems - Mac OS x 10 or higher with Windows
Mac office programs or a Word Processing application to save and open Microsoft Office formats (.doc, .docx, .xls, .xlsx, .ppt, .pptx)
Internet Browsers- Google Chrome is highly recommended


Cookies MUST be enabled
Pop-ups MUST be allowed (Pop-up Blocker disabled)

The Kindle Reader App or VitalSource Bookshelf App are needed for many of our courses (No special equipment needed. This can be downloaded for FREE onto your computer.)
PowerPoint Viewer (if you do not have PowerPoint)
Adobe PDF Reader
Apple QuickTime Media Player