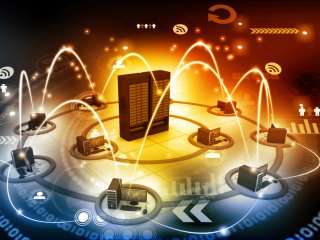 Description
Objectives
Outline
Materials
Certification
Approvals
System Requirements
Watch a Demo
Our Cisco Implementing IP Routing course is one of three courses needed to become a Cisco Certified Network Professional CCNP®.  This training course provides students with the skills necessary to be successful on the qualifying exam ROUTE 300-101. Successful completion of this course will certify that candidate has the knowledge and skills necessary to use advanced IP addressing and routing in implementing secure Cisco ISR routers connected to LANs and WANs. 
CCNP certification requires three exams. The Cisco Certified Network Professional Complete Training Package includes the three major required courses for certification: 300-101 ROUTE Implementing Cisco IP Routing, 300-115 SWITCH Implementing Cisco IP Switched Networks, and 300-135 TSHOOT Troubleshooting and Maintaining Cisco IP Networks.
This course includes access to a hands-on Practice-Lab which will allow candidates to have training in the practical application of the course concepts without having to buy any additional software and will prepare them for success on the certification exam.
Prerequisite(s): CCNA Certification
By the end of this course, you will be able to:
Recognize the steps for implementing an EIGRP based solution
Identify the OSPF Route Summarization, Filtering and Default Routing
Define EIGRP Topography, Routes, and Convergence
Select the steps for implementing an IPv4 and IPv6 based solution
Define the fundamental router security concepts 
Implementing Cisco IP Routing Module 1 Chapters
Fundamental Routing Concepts
The Role of Routing in an Enterprise Network
Routing Protocol Selection
Network Traffic Types
Network Migration Strategies
Remote Connectivity
MPLS VPN
MPLS-Based Virtual Private Networks
Global Unicast Addressing, Routing and Subnetting
Survey of IPv6 Addressing
Fundamental EIGRP Concepts
Implementing Cisco IP Routing Module 2 
EIGRP Concepts
Advanced EIGRP Concepts
Building the EIGRP Topology Table
Building the IP Routing Table
Optimizing EIGRP Convergence
Route Filtering
EIGRP for IPv6 and Named EIGRP
Fundamental OSPF Concepts
OSPF Neighbors and Adjacencies on LANs
The OSPF Link-State Database
The Database Exchange Process
Implementing Cisco IP Routing Module 3 
Route Redistribution and Selection
Advanced OSPF Concepts
Type 3 LSA Filtering
Filtering OSPF Routes Added to the Routing Table
Route Summarization
Default Routes and Stub Areas
OSPF Version 3
Route Redistribution
Redistribution into EIGRP
Redistribution into OSPF
Cisco Express Forwarding
Implementing Cisco IP Routing Module 4 
Internet Connectivity
Provider-Assigned IPv4 Addresses
NAT
Fundamental BGP Concepts
The Basics of Internet Routing and Addressing
Introduction to BGP
Outbound Routing Toward the Internet
External BGP for Enterprises
Verifying the BGP Table
Injecting Routes into BGP for Advertisements to the ISPs
Internal BGP Between Internet-Connected Routers
Implementing Cisco IP Routing Module 5
Router and Routing Security
Fundamental Router Security Concepts
Access Control Lists
Management Plane Security
Time-Based ACLs
Routing Protocol Authentication
Authentication Methods
EIGRP Authentication
OSPF Authentication
BGP Authentication
Final Exam Preparation
**Outlines are subject to change, as courses and materials are updated.**
Ed4Career is committed to being both environmentally conscious and making it easier for you to study! We're making your education mobile! All of our textbooks are now provided as eTextbooks. You can access them on your laptop, tablet, or mobile device and can study anytime, anywhere.
The move away from physical books to eTextbooks means you get the latest, most up-to-date version available. This also makes your training more accessible, so you can study anywhere you have your phone or tablet. The best part is that all materials are included in your training cost so there are NO extra fees for books!
Upon successful completion of this course, students will be prepared to sit for the ROUTE Implementing Cisco IP Routing Exam 300-101: ROUTE Implementing Cisco IP Routing certification exam.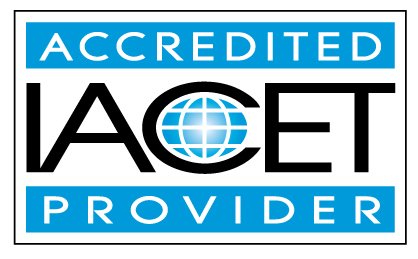 Ed4Career has been approved as an Accredited Provider by the International Association for Continuing Education and Training (IACET). In obtaining this accreditation, Ed4Career has demonstrated that it complies with the ANSI/IACET Standard which is recognized internationally as a standard of good practice. As a result of the Accredited Provider status, Ed4Career is authorized to offer IACET CEUs for courses and programs that qualify under the ANSI/IACET Standard.
The Continuing Education Unit (CEU) was created by IACET as a measurement of continuing education. One (1) IACET CEU is equal to ten (10) contact hours of participation in an organized continuing education experience under responsible sponsorship, capable direction, and qualified instruction. Under IACET's care, the IACET CEU has evolved from a quantitative measure to a hallmark of quality training and instruction. For more information on IACET, visit iacet.org.
Internet Connection
Broadband or High-Speed - DSL, Cable, and Wireless Connections
*Dial-Up internet connections will result in a diminished online experience. Classroom pages may load slowly and viewing large audio and video files may not be possible.
Hardware Requirements
Processor - 2GHz Processor or Higher
Memory - 1 GB RAM Minimum Recommended
PC Software Requirements
Operating Systems - Windows 7 or higher
Microsoft Office 2013 or higher. Also, you could use a general Word Processing application to save and open Microsoft Office formats (.doc, .docx, .xls, .xlsx, .ppt, .pptx)
Internet Browsers - Google Chrome is highly recommended


Cookies MUST be enabled
Pop-ups MUST be allowed (Pop-up Blocker disabled)

The Kindle Reader App or VitalSource Bookshelf App are needed for many of our courses (No special equipment needed. This can be downloaded for FREE onto your computer.)
PowerPoint Viewer (if you do not have PowerPoint)
QuickTime, Windows Media Player &/or Real Player
MAC Software Requirements
Operating Systems - Mac OS x 10 or higher with Windows
Mac office programs or a Word Processing application to save and open Microsoft Office formats (.doc, .docx, .xls, .xlsx, .ppt, .pptx)
Internet Browsers- Google Chrome is highly recommended


Cookies MUST be enabled
Pop-ups MUST be allowed (Pop-up Blocker disabled)

The Kindle Reader App or VitalSource Bookshelf App are needed for many of our courses (No special equipment needed. This can be downloaded for FREE onto your computer.)
PowerPoint Viewer (if you do not have PowerPoint)
Adobe PDF Reader
Apple QuickTime Media Player